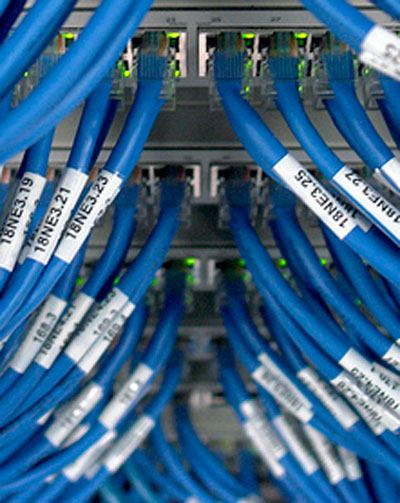 Alliance Wire & Cable has been a favorite of Data and Structured Cabling Contractors since it was established in 1998. We carry everything you need to complete your data and communication project, from category cable to racks and panels, as well as termination tools.
Our customers have immediate access to our extensive inventory. A sample of our product offering is listed below.
Please contact us with your specific needs and let us get what you need when you need it.
Products Include:
Premise Wiring

Category 3, 5e, 6, 6-10G, 6A-10G
Unshielded and Shielded pairs
Riser or Plenum rated
Outdoor Aerial and Direct Burial
Industrial Ethernet
Harsh Environments

Connectivity Products

Work Area Outlets
Face Plates
Surface Mount Boxes
Patch Panels - CAT5e, CAT6, CAT6A
Patch Cords - Data CAT5e, CAT6, CAT6A
Patch Cords -Voice RJ11 and RJ45
Punch Down & Termination Aids
Stripping and Cutting
Compression & Crimping
Testers

Cable Management

Ladder Rack Systems
Ceiling Rods and Radius Drop
Wall Support and T Splices
Butt Splices
Relay Brackets and Cable Post
Vertical and Horizontal Finger Duct
Raceway and Wiring Duct Solutions
Ring and Inter-bay Panels
J-Hooks and Rings
Central Office/Outside Plant

Cross Connect

Direct Burial
Aerial and Figure 8
TelcoFlex
Building Entrance Protection Panels
Surge Protection

Racks & Cabinets

Freestanding Cabinets 19" & 23"
Open Frame Racks 19" & 23"
Rack & Cabinet Shelves
Wall-Mount Cabinet Enclosures
Wall-Mount Swing Racks
Wall-Mount Brackets
Compact Mount Enclosures
Environmental Control
Power Panels & Strips